About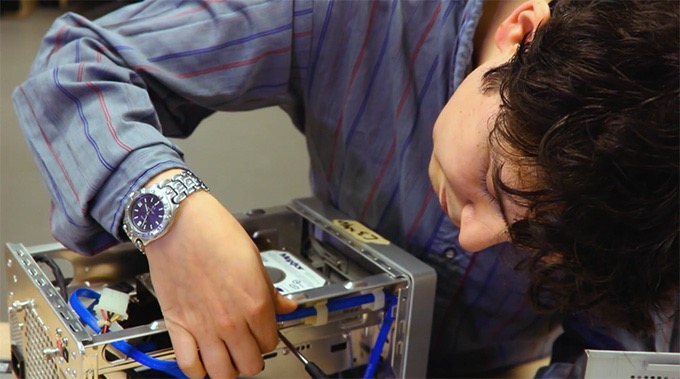 I am currently the Associate Conservator of Time-Based Media at the Metropolitan Museum of Art where I care for film, video, audio, slide, and software-based artworks in the Met's collection. Previously I was the Guggenheim Museum's Fellow in the Conservation of Computer-Based Art where I assisted the conservation department with preservation needs of computer-based artworks in the collection. I'm also interested in preserving malware and other digital anomalies, archiving media related to social movements, discussing the ethical treatment of footage of Indigenous peoples in archival collections, and developing free and open-source software for archivists and conservators. In the past, I contributed to the development of vrecord, open-source software for videotape digitization and grabbags, open-source software for bulk creation and validation of files packaged in the Library of Congress's BagIt standard.
I have worked on the collections of the Museum of Modern Art, Yale University Art Gallery, Anthology Film Archives, the Bancroft Library at University of California Berkeley, NYU Libraries, the Museo del Cine in Buenos Aires, City University Television (CUNY TV), the Central State Film Archive of Albania (AQSHF), and Señal Tres La Victoria in Santiago, Chile. In addition, I assessed and provided recommendations for digital preservation at Carnegie Hall.
I graduated from New York University's Moving Image Archiving and Preservation (MIAP) program. While at NYU, I co-organized Audiovisual Preservation Exchange Santiago, which took place in 2016 and participated in Audiovisual Preservation Exchange Buenos Aires in 2015. In the past, I worked as an application programmer analyst at Solutions for Progress and as a program associate at Scribe Video Center, both in Philadelphia. I have a bachelor's degree in Film from Vassar College.